Scenery as colorful as a rainbow is waiting to be explored in south-central Utah's Piute County. Rugged canyons, lakes, deserts, and 12,000 foot high mountain peaks offer a variety of things to see and do year round.
The 900 mile ATV trail Systems passes through multiple towns and has side trails leading to others. Dirt Wheels magazine rated the Paiute ATV Trail as one of the top 10 trail systems in the country. Explore the trail system with our story map.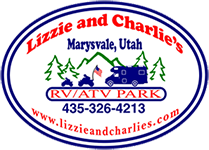 Lizzie and Charlies RV and ATV Park is located in the middle of the largest ATV trail system in the Country, the Paiute ATV Trail. We like to think that we are in "The Exact Center of the ATV Universe", of course, we like all off-road riders including motorcycle and UTV riders. We are located right on the Marysvale loop, with premier access to both sides of the trail system that will get you to excellent riding in minutes. Because we are at the center of the trail system, you will be able to ride in all directions and see new terrain each time you go out.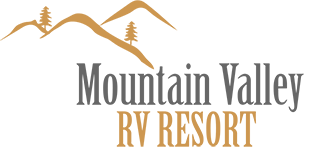 Mountain Valley RV Resort located in beautiful Heber City, Utah welcomes you to one of the finest RV resorts in the Western United States and the highest rated park in Utah. You will find our family-friendly resort just off HWY 40 in Heber City, located in Northern Utah just 45 mins east of Salt Lake City, 20 mins south of I-80 (Park City) and 30 mins east of I-15 (Orem). Open year-round and sheltered by the stunning Rocky Mountains of the Heber Valley, we offer the absolute best in full-service RV lifestyle and accommodations.
The North Lake Powell Utah area represents one of the last remaining, unaltered and unexplored geographies on earth. It is where outdoor enthusiasts can enjoy countless recreational activities. Contact us for advice on rental equipment, lodging, camping, places to eat, things to see, off-road tours or guided canyoneering. We are here to support and ensure an unparalleled water or land experience.
Zion White Bison Resort is a luxury resort near Zion National Park with the goal of providing visitors the perfect launching point for adventures. Spend the day exploring the park and come back to a Zion glamping experience like no other.
At the end of the day, gather around a fire pit with those you love and watch the stars or roast a s'more. Then sink into the comfort of our warm beds at the end of the day, while enjoying the perfect temperature with central heating and cooling. Whether you choose to stay in a covered wagon, tipi, cliff dwelling, cabin, or to bring your own RV, you will enjoy a sense of wonder and comfort while enjoying our luxury glamping experience.

From the four faces carved high on Mount Rushmore and the Cathedral Spires of Custer State Park to the wondrous caverns of Wind Cave, from the otherworldly Badlands in the east to Devils Tower in the west – the Black Hills are home to many truly monumental places.
But that's only some of what you'll find here. With over five million acres of forest and mountain lands – an oasis in a sea of prairie – in the Black Hills you'll also find rich western history, abundant natural beauty and meaningful adventure.
At KOA, our mission is to connect people to the outdoors and each other. That's why our 500+ campgrounds across North America make it easy to enjoy the beauty of nature and share adventures with family and friends. Our wide variety of family-friendly campgrounds and amenities provide the perfect place to get away, unwind and enjoy camping in the great outdoors.
Yellowstone-Teton Territory is a private not-for-profit tourism organization whose membership spans the six eastern Idaho counties of Bonneville, Clark, Fremont, Jefferson, Madison and Teton, covering over 7,500 square miles.  Our goals are to promote and to market eastern Idaho nationally and globally to future visitors and to promote all types of recreational activities, events and festivals not only in our region but also in the state of Idaho.