Bear Hollow Lakes is a friendly and exciting atmosphere in the great scenic beauty of unspoiled northern Utah.  Beauty and fun awaits you at this lovely lodge & resort.  Crystal clear air, old fashioned countryside, quiet and unsurpassed seclusion and security are the special benefits each and every vacationer enjoys at Bear Hollow Lakes.

Legacy Beach Resort offers the highest quality vacation rentals and private home mountain beach living in Bear Lake. Here at Legacy Beach, we are passionate about creating a resort community where you and your family can live in the moment and experience this beautiful world in a simpler, more enriching way. This community will build your Family Legacy to be enjoyed now and for generations to follow. Come join us right on the beach at the most luxurious Bear Lake resort.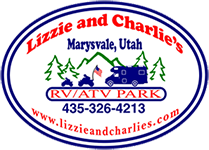 Lizzie and Charlies RV and ATV Park is located in the middle of the largest ATV trail system in the Country, the Paiute ATV Trail. We like to think that we are in "The Exact Center of the ATV Universe", of course, we like all off-road riders including motorcycle and UTV riders. We are located right on the Marysvale loop, with premier access to both sides of the trail system that will get you to excellent riding in minutes. Because we are at the center of the trail system, you will be able to ride in all directions and see new terrain each time you go out.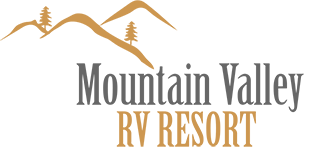 Mountain Valley RV Resort located in beautiful Heber City, Utah welcomes you to one of the finest RV resorts in the Western United States and the highest rated park in Utah. You will find our family-friendly resort just off HWY 40 in Heber City, located in Northern Utah just 45 mins east of Salt Lake City, 20 mins south of I-80 (Park City) and 30 mins east of I-15 (Orem). Open year-round and sheltered by the stunning Rocky Mountains of the Heber Valley, we offer the absolute best in full-service RV lifestyle and accommodations.