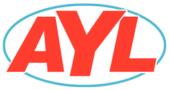 At Your Leisure is a family oriented outdoor and travel show focused on the western United States. Our weekly itinerary includes both motorized and non-motorized destinations and activities, cool new product reviews and suggestions on how to get the most of a weekend or week in the west. At Your Leisure is celebrating its 18th season on the air. We are all driven by a love for not only the outdoors, but our jobs. We love bringing the adventure to you, and hopefully helping you get out there and create your own adventure!
What started as a small need for our family grew into a big idea to change the way you travel too! We worked tirelessly to develop a product to fit all walks of life and needs. Whether you camp, boat, RV, roadtrip, fish, visit relatives or live in your van, our compression bags will simplify your experience. CAMPAK compression bags make packing and traveling for life's adventures simple, seamless and small!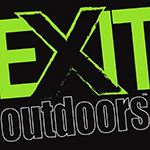 We currently have two stores in the Salt Lake Valley, one in Draper and one in the Avenues in downtown SLC. We specialize in outdoor gear and extreme sports products, apparel and much much more. Our tagline is to "take the eXit and get outdoors!" So whatever you're "OUT" is come get geared up at Exit Outdoors.
Have you ever thought that traditional fire pit food needed a makeover? We certainly did! That's why we created Grub Stick – a revolutionary way to cook your favorite foods while camping, traveling, or spending an evening in your own backyard. People often think of great-tasting food and camping as separate from one another. They don't have to be! With Grub Stick and its accompanying accessories comes the ability to seamlessly combine your love for delicious recipes and your love for the great outdoors. From our basic Intro Kit to our all-encompassing Master Kit, there are convenient options available for everyone to enjoy. Discover how our version of campfire cooking on a stick will forever change the way you view the outdoors!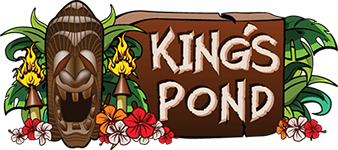 A King's Pond was the island location where locals would gather to exchange their most valuable goods. We take great pride in the quality of products offered here at the King's Pond. Hammaka and Volcano Grills are a couple of a growing number of product lines that we are proud to offer to you. Both companies offer lines of innovative products that will bring great joy and relaxation to you.